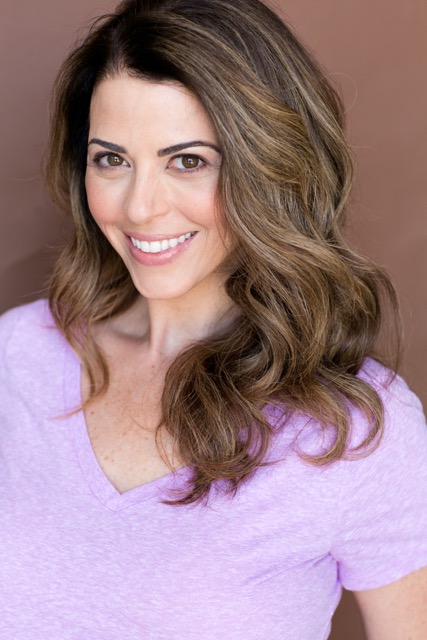 A native of Long Beach, California, Kimberly began acting, singing, and dancing at the age of five when she started studying tap and jazz at a local dance studio. By age ten she was performing with the International Children's Choir, with whom she traveled the world performing for political leaders including President Ronald Reagan. Her modeling career began at sixteen when she was discovered by the Privilege Modeling Agency in Los Angeles, and was invited to live and work in Tokyo, Japan. She continues to work regularly as a print model today, and enjoys the freedom and flexibility it provides her.
Kimberly fell in love with the theatre since her first play in the fifth grade, and has extensive experience in television, film and theatre. She sang, danced and acted her way into audiences' hearts at the Thousand Oaks Civic Arts Plaza in "Funny Girl" and starred in the hilarious British farce, "Run for Your Wife" at the Long Beach Playhouse. Kimberly had the chance to display her tremendous comedic flair and timing in the role of Barbara Smith, and had the audiences rolling in the aisles with laughter. Her performance was described by critics as both "sound and salacious".
Professionally, Kimberly has appeared on CSI: NY, recurred on "Days of our Lives" and filmed the thriller, "Outta Time", with Mario Lopez. She recently filmed an episode of the new ABC Family show "Switched At Birth", and is excited to announce that she was recently placed on hold for a new feature film… more details to follow when they are available!
She is married to Jeremy Licht, an investment advisor and former child actor. They have one daughter and one son.
info@kimberlywallis.com | Smith & Hervey/Grimes Talent Agency 310.475.2010